The Perfect Bridal Shower Catering In Chicago
---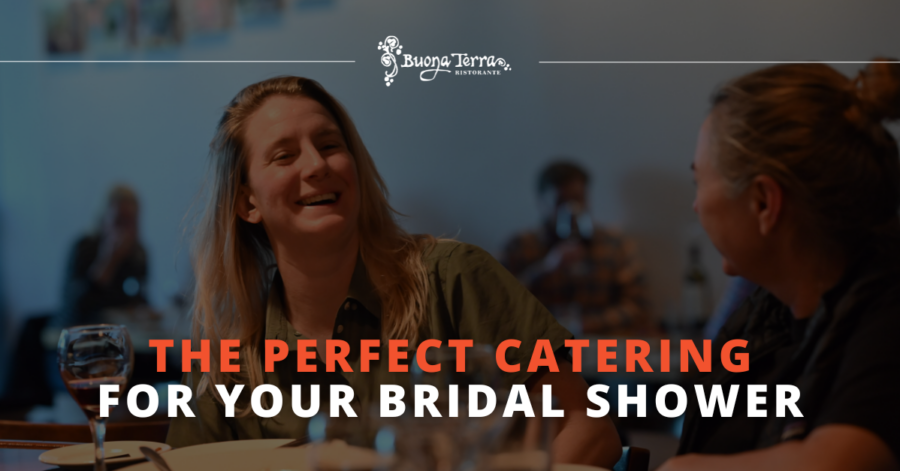 When it comes to celebrating life's most cherished moments, few occasions hold as much significance as a bridal shower. To make this event truly memorable, one must choose the perfect caterer that offers a cuisine that resonates with everyone present. If you're looking for bridal shower catering in Chicago that brings an authentic Italian experience packed with it, look no further than Buona Terra Ristorante. This hidden gem is renowned for its delicious dishes and warm hospitality, making it an ideal choice for catering your bridal shower that will be etched in the hearts of all who attend.
A Gastronomic Adventure Thanks To Your Bridal Shower Catering
In the heart of Chicago lies a hidden culinary gem that brings the taste of Italy right to your Bridal Shower's guests' palates. Buona Terra Ristorante, renowned for its rich Italian cuisine, offers a delicious catering service that promises to elevate your event to a new height. With its commitment to staying authentic and a passion for crafting flavorful dishes, Buona Terra Ristorante's catering transports your guests on a gastronomic journey straight to a rustic dining setting right in front of the Colosseum. Each dish is thoughtfully prepared by experienced chefs, paying homage to the rich traditions and diverse regional flavors that define Italian cuisine. From the first bite to the last, your bridal shower will be an unforgettable experience of indulgence and delight.
Antipasti Galore
Begin your course with a selection of mouthwatering antipasti to get your appetite going. Buona Terra Ristorante's catering offers a variety of savory options, from bruschetta topped with fresh tomatoes and basil to prosciutto-wrapped melon for a sweet and savory contrast, they've got delicious options that are sure to add a burst of flavor to the table. These delightful starters help guests mingle over what they're tasting and set the tone for a joyous celebration.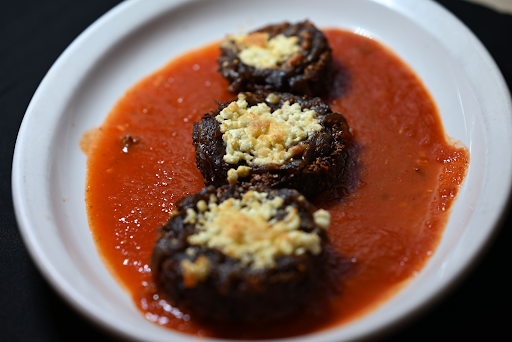 Pasta Perfetto
No Italian feast is complete without a hearty plate of traditional pasta, and Buona Terra Ristorante's catering takes this beloved staple to another level. Whether it's the comforting creaminess of Fettuccine Alfredo, the simplicity of Spaghetti Aglio e Olio, or the robustness of Bolognese, each pasta dish embodies the art of handmade noodles and perfectly balanced flavors.
Savory Pizza Creations
Treat your guests to a carefully designed selection of pizzas, each crafted with generational technique and passion. Buona Terra Ristorante's catering offers a mix of traditional and innovative toppings that offer authenticity with a twist of modern taste. From the classic Margherita, adorned with fresh basil and buffalo mozzarella, to adventurous combinations like fig and prosciutto, these pizzas are an absolute way to please your guests.
Main Course Excellence
For the main course, Buona Terra Ristorante's bridal shower catering has a variety of premium meat and seafood options. Treat your guests to the succulent tenderness of Osso Buco, a Milanese specialty, or the delicious flavors of Chicken Marsala, which you will find is cooked to perfection. Seafood enthusiasts will dive into the delicate and flavorful Branzino al Limone, while vegetarians will also be able to indulge by enjoying the mouthwatering Eggplant Parmigiana.
Satisfy Sweet Cravings
And of course, no Italian celebration is complete without a sweet finale, and Buona Terra Ristorante's catering ensures your bridal shower ends on a delightful note. Treat your guests to a sugary array of desserts, from the classic Tiramisu layered with coffee-soaked ladyfingers to the creamy satisfaction of Cannoli filled with sweet ricotta cheese. These traditional Italian sweets will leave a lingering Italian impression on your guests.
Attention to Detail and Personalization
Furthermore, the team at Buona Terra Ristorante understands that your bridal shower is a unique and intimate event. Their catering service is designed to accommodate your preferences and your guests' dietary requirements, making sure that every detail is taken care of to make your celebration truly special. From personalized menus to professional and attentive service, Buona Terra Ristorante's bridal shower catering leaves no stone unturned to create a seamless and memorable experience.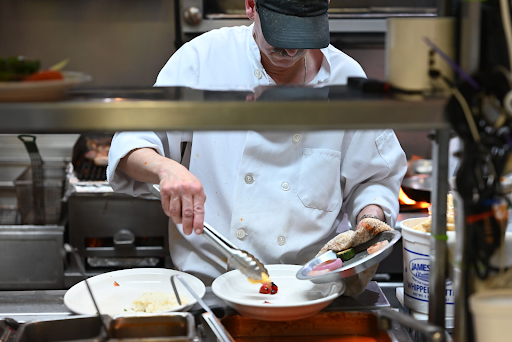 Look No Further for Bridal Shower Catering In Chicago
Buona Terra Ristorante is the perfect place to look for anyone looking for a bridal shower catering in Chicago with an authentic Italian experience. It brings the essence of Italy to your event with a diverse and flavorful menu that celebrates the best of Italian cuisine. Your guests will be treated to an unforgettable culinary experience, whether they're savoring the antipasti, indulging in the handmade pasta, or enjoying the sweet desserts, Buona Terra Ristorante's catering promises to make your bridal shower an occasion to cherish forever. Embrace the flavors of Italy and let Buona Terra Ristorante make your celebration be unforgotten with its culinary excellence. Send your inquiry here!