Buona Terra Is The Answer To Your "Pasta Restaurants Near Me" Search
---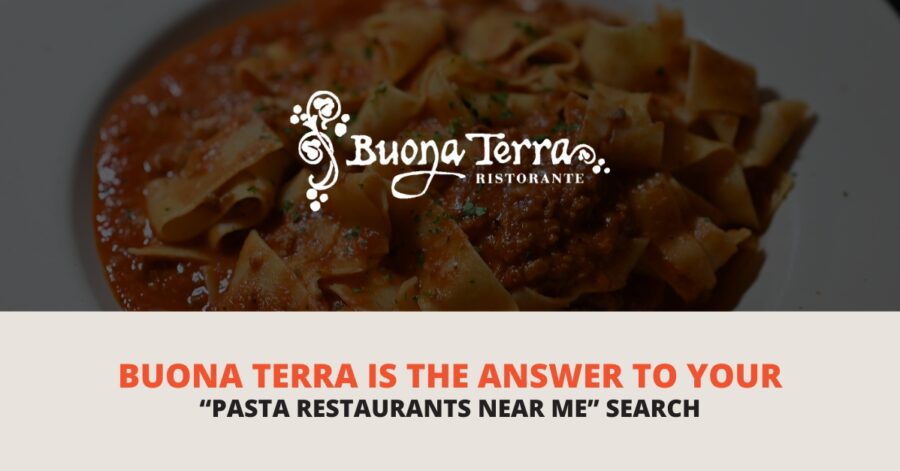 Although it's common to find restaurants that you enjoy and stick with them so you don't get any surprises when you're hungry and are trying to enjoy a meal, it's also valid to try to change it up and find new places that might surprise you in a delicious way. In fact, one of the most common searches on Google is "pasta restaurants near me." The mouth-watering aroma of freshly cooked pasta, combined with the desire to try different flavors, often propels diners to embark on culinary expeditions. However, imagine stumbling upon a hidden gem that exceeds your expectations, a place where the quest for the perfect pasta ends beautifully. Enter Buona Terra Restaurant, a haven for pasta enthusiasts seeking a blend of authenticity and deliciousness that leaves them longing for nothing else.
Hey Google, "Pasta Restaurants Near Me"
Picture this, you're in the big and busy city of Chicago. You're hungry but also not in the mood for your usual Italian Restaurant. You go online and search for "pasta restaurants near me" and get a bunch of different options that all sound appetizing, but one stands out; Buona Terra. The pictures and reviews seem to shine brighter than the glass of wine you can't wait to pair with your meal.
The Buona Terra Difference
Buona Terra, which is Italian for "Good Earth", is not just a restaurant; it's an experience. Located in the heart of the city, this Italian spot has gained a reputation for being a pasta lover's paradise. From the moment you step inside, you're greeted by an ambiance that transports you to the front of the Colosseum. The warm, rustic decor and the aroma of simmering sauces create an atmosphere that's both comforting and exciting.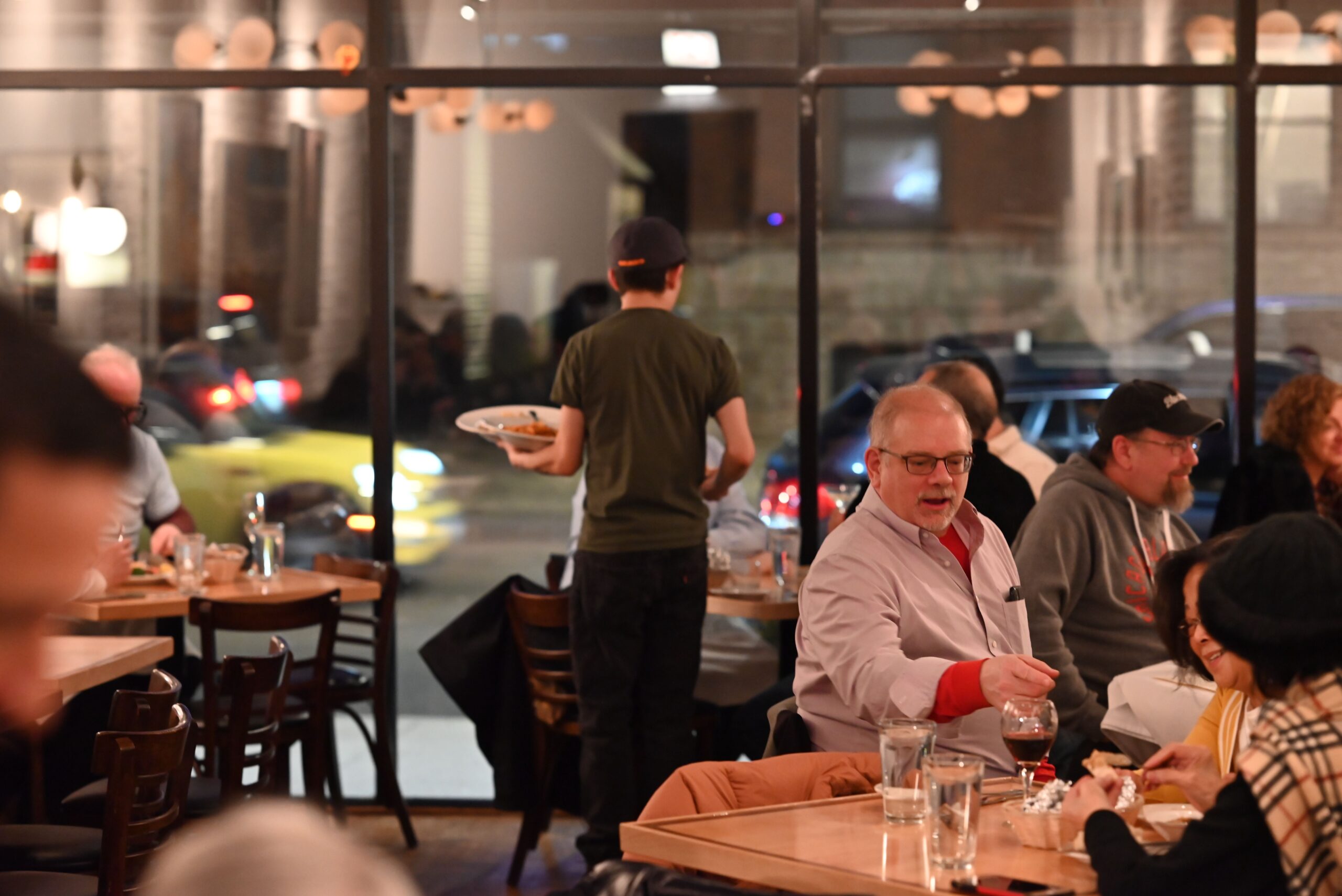 Authenticity Redefined
One of the most inviting aspects of Buona Terra is its commitment to authenticity. In a world where fusion cuisine often takes center stage, this restaurant adheres to traditional Italian cooking methods and recipes that have been passed down through generations. The pasta is handmade with love, using time-honored techniques that celebrate the essence of Italian cuisine. From perfectly al dente linguine to silky fettuccine, each bite is a testament to the dedication of Buona Terra's culinary artisans.
A Symphony of Flavors
As you cruise the menu at Buona Terra, your taste buds are in for a treat. From classic favorites like Cacio e Pepe and Penne Arrabbiata to innovative creations that surprise and delight, the menu is sure to please any and all pasta preferences. The sauces, lovingly crafted in-house, are the true stars of the show. Rich, robust marinara, creamy Alfredo, and the unmistakable tang of Pappardelle Bolognese, each sauce tells a story, evoking memories of sun-soaked Italian landscapes.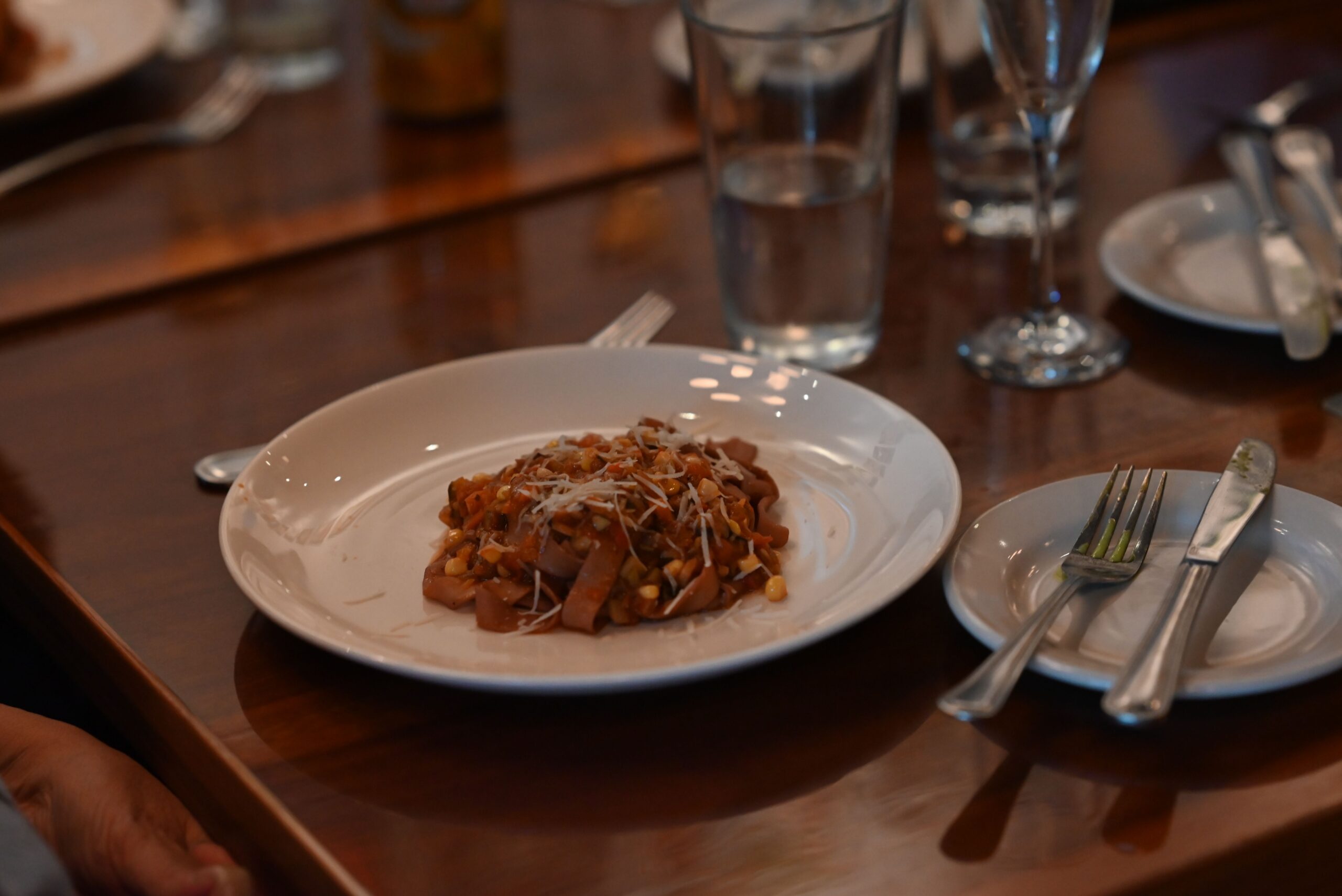 A Culinary Haven
What truly sets Buona Terra apart is its dedication to offering an all-around culinary experience. While pasta might take center stage, the restaurant also boasts an array of antipasti, salads, and desserts that perfectly complement your meal. A thoughtfully curated wine list elevates the dining experience, allowing you to savor every bite with a perfectly paired glass of vino.
No Need For More Searching
Although it's understandable that we live in a world where the quest for the perfect pasta often leads us on a merry chase, Buona Terra Restaurant emerges as a beacon of culinary excellence. The days of searching for "pasta restaurants near me" are over for those who've had the privilege of indulging in the delights of Buona Terra. From its commitment to authenticity to the symphony of flavors that dance on your palate, this restaurant holds the essence of Italian cuisine in every bite. So, if you're longing for an unforgettable pasta experience that transports you to the heart of Italy while staying in the heart of The Windy City, make Buona Terra your new culinary destination. Your taste buds will thank you, and you'll discover a new realm of pasta perfection that leaves you longing for nothing else.