Buona Terra Ristorante: An Unforgettable Chicago Birthday Dinner Experience
---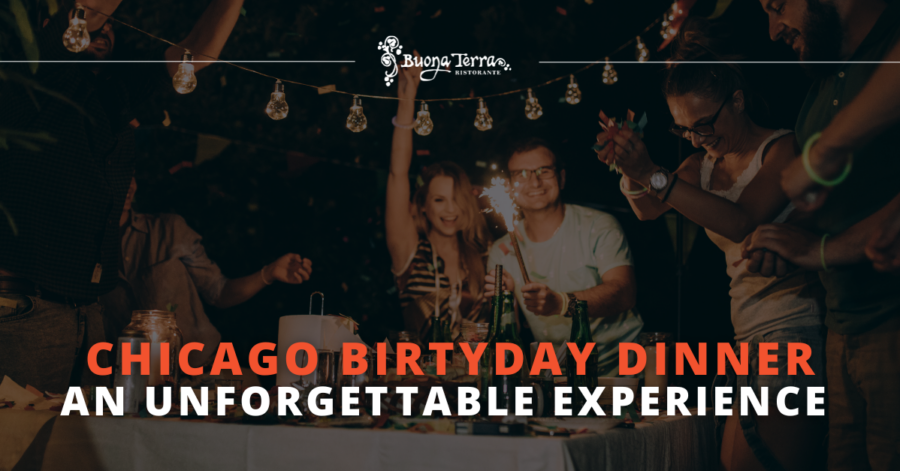 If your birthday dinner is coming up and you're a foodie with a sweet spot for Italian cuisine looking for the perfect spot for your celebration in Chicago, then Buona Terra Ristorante is your perfect choice. It embodies everything that a perfect Chicago birthday dinner should look like. From its welcoming ambiance to the savory dishes crafted with love, this restaurant has all the ingredients to make your special day truly unmatched.
A Genuine Taste of Italy in Chicago
From the moment you take your first step into Buona Terra Ristorante, you'll understand why this eatery is a direct flight to Italy. Its warm and welcoming atmosphere represents the true essence of Italian hospitality, making you feel embraced and at home. The perfectly dim lighting, paired with the beautiful and rustic decorations along with the mellow Italy music playing in the background will create the perfect scenery for an intimate and truly memorable birthday celebration.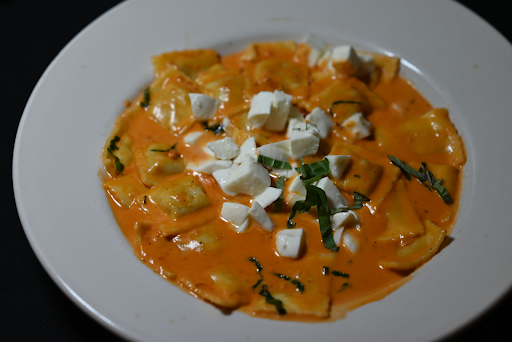 The Culinary Masterpieces
One of the main things that set Buona Terra Ristorante apart is its outstanding menu, designed with love by skilled chefs who are committed to paying tribute to traditional Italian recipes. Every dish is prepared using only the finest and freshest locally-sourced ingredients, ensuring an authentic explosion of flavor with every bite you take.
Start your culinary journey with a variety of antipasti options, featuring classics like bruschetta, Arancini, and Calamaria Ai Tre Modi. The flavors will awaken your taste buds and open up your appetite for the main course ahead.
When it comes to pasta, Buona Terra is known for offering a variety of perfectly cooked, handcrafted options. From creamy and rich fettuccine Alfredo to savory and nostalgic spaghetti Bolognese, each dish is a masterpiece in itself. Vegetarians will also be pleased with a range of delicious pasta choices, including a rich and flavorful eggplant parmigiana.
Some great options for you to enjoy as your main course would be a simple pizza dinner. Pizza feeds a table and it offers versatility for a group of people mixed with those who like to eat a lot and those who don't. We've also got a delicious cacio e pepe that is a true classic made with a fun kick for you to devour. Dive into mouthwatering party platters like the meat carpaccio or calamari. Whatever you choose, the flavors will burst on your palate, and the attention to detail on every plate is a testament to the culinary expertise of the chefs and their hunger for perfection and innovation.
Impeccable Wine Selection
As you very well may know, no Italian meal is complete without a perfect wine pairing. Buona Terra Ristorante has an extensive but carefully selected wine list, showcasing a fine selection of Italian wines that complement the flavors of the dishes divinely. The attentive and knowledgeable staff are more than willing to help you find the ideal wine to enhance your dining experience further and treat your taste buds while doing it. After all, it's your birthday! Moreover, we also offer a wide menu of drinks if you're looking for something a little more adventurous.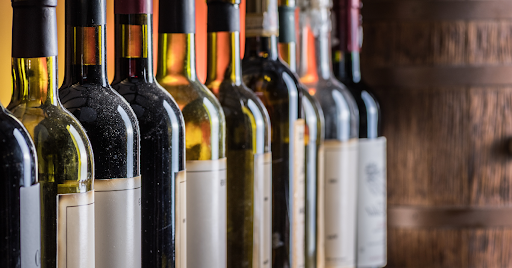 Delectable Desserts
Don't forget to leave room for dessert as Buona Terra Ristorante does Italian desserts like no other. They offer an intriguing array of sweet treats to end your birthday dinner on the highest note. From the classic tiramisu to the velvety panna cotta, each dessert is crafted with precision and love. These sugary confections will without a doubt satisfy your sweet tooth and leave you with a smile.
If you like to bring your own cake, we'll happily take it for you! Just let us know beforehand and we'll store it for you while you enjoy your dinner and bring it out at the perfect time.
Impeccable Service
No dining experience is complete without impeccable service apart from the exceptional cuisine, and Buona Terra Ristorante prides itself on providing top-notch service. The attentive and friendly staff go above and beyond to ensure that every guest feels valued and pampered, making your birthday dinner feel truly special and memorable.
A True Chicago Birthday Dinner
For an authentic Italian dining experience that will make your birthday dinner unlike any other birthday you've had, Buona Terra Ristorante in Chicago is the perfect choice. From the moment you step in, you'll be met with a warm ambiance and exceptional service. The Italian gastronomic voyage that awaits you will be sure to tie the know for the perfect evening.
So, gather your loved ones and head to Buona Terra Ristorante for an evening of delightful flavors, heartwarming moments, and a birthday celebration that will remain etched in your heart for years to come. Buon compleanno!