Romantic Restaurants Near Irving Park, Chicago
---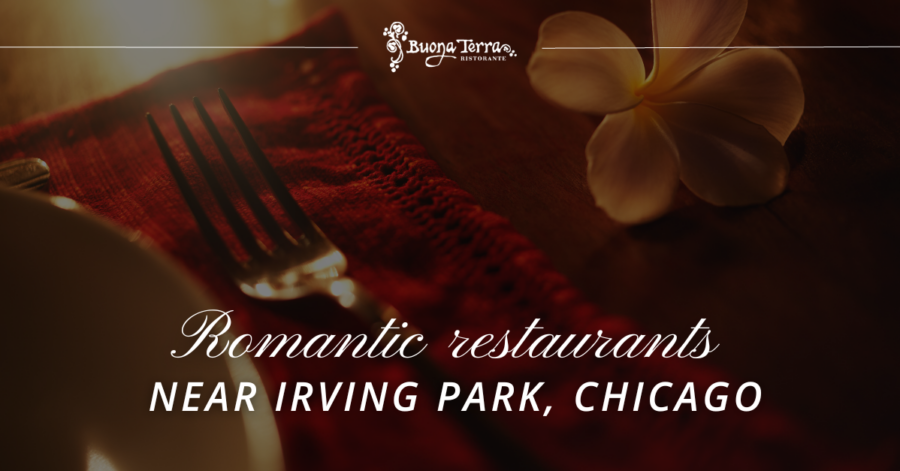 Finding a truly romantic restaurant can sometimes feel like searching for a hidden treasure. Yet, when those special occasions like anniversaries or proposals beckon, the quest for an enchanting dining experience becomes all the more imperative. After all, what better way to nurture the flames of love than by igniting them with delectable cuisine and a charming atmosphere? 
In the heart of Chicago, nestled near Irving Park, we've uncovered a selection of enchanting dining destinations that promise to set the perfect stage for your most memorable moments as a couple. Join us as we embark on a culinary journey through some of the most romantic restaurants in Chicago, where love is celebrated one unforgettable bite at a time.
What Makes a Restaurant Romantic?
Crafting the ideal romantic dining experience is truly an art, and it often boils down to finding that delicate balance. One might argue that any restaurant can be romantic with the right company, but there's certainly more to it than that. 
To set the stage for romance, a restaurant must curate an ambiance that strikes just the right chord. It should be intimate, offering couples the feeling of being on a private island, with tables comfortably spaced to ensure a sense of seclusion without intruding on others' conversations. Lighting plays a pivotal role, setting the scene with a warm and inviting glow, while a gentle hum of background noise adds to the atmosphere without drowning out the sweet whispers of affection.
The Importance of Ambiance and Views
When planning a romantic outing, it's essential to seek venues where the surroundings fade into the background, allowing you to focus solely on your beloved and the exquisite meal before you. The restaurant's decor, soft color palette, and elegant table settings all contribute to the overall experience, enhancing the sense that this is no ordinary night out—it's a special occasion. If you're fortunate enough to dine against the backdrop of a breathtaking view, be it a sunset over the water or city lights twinkling in the distance, it elevates the entire meal to a new level of enchantment.
Shareable Dishes for Connection
In matters of the heart, sharing is caring, and this extends to your dining experience. Restaurants that offer a variety of delectable shareable options provide the perfect opportunity for couples to bond over their culinary choices. Consider indulging in a charcuterie board or tantalizing appetizers that encourage interaction and playful temptation. 
And don't forget the sweet ending—a shared dessert is the cherry on top of a memorable romantic meal. After all, sharing food is a beautiful way to mirror the sharing of love between two souls, making for an unforgettable dining experience that strengthens the bonds of affection!
Romantic Restaurants Near Irving Park, Chicago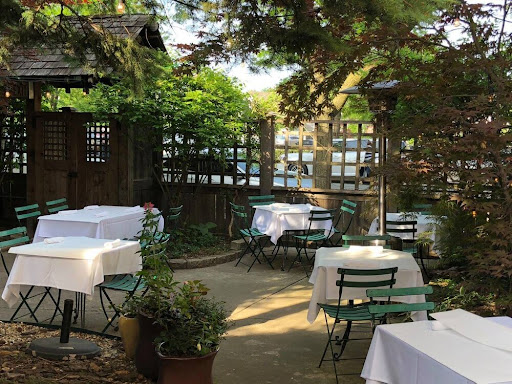 Nestled in Lincoln Square, Bistro Campagne captures the essence of French neighborhood bistros. With "romantic and cozy" outdoor seating, exceptional French cuisine, and a creme brulee to die for, it's the perfect place to share a sweet moment with your loved one.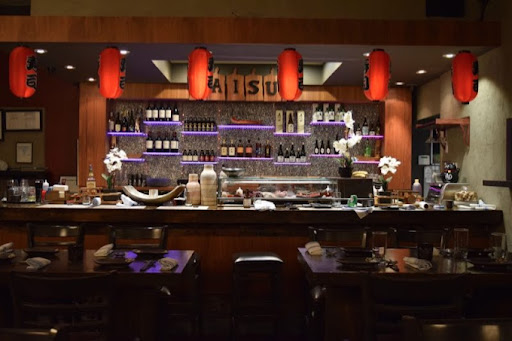 Nestled in Chicago's Irving Park neighborhood, Raisu Sushi beckons with its contemporary and spacious dining atmosphere. Specializing in high-quality sushi, Raisu presents an Omakase experience that allows you to entrust the chef's culinary artistry. The Omakase menu changes weekly, featuring carefully selected fish imported directly from Japan. It's not just a meal; it's a chef-curated performance. Guests have praised Raisu as a "charming and romantic spot" or the ideal place for that "special first anniversary with your girlfriend."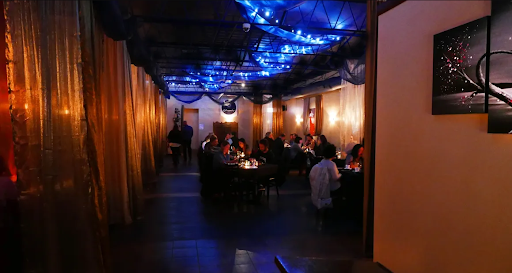 Nestled in Chicago's Logan Square, Penumbra Wine Bar offers a unique dining experience that seamlessly blends casual and fine dining. With a focus on American fare, their steaks and seafood are infused with tantalizing Latin-inspired flavors. 
Step into the dimly lit back dining room, thoughtfully designed to provide an intimate ambiance for you and your companions. It's the perfect setting to celebrate special occasions with that special someone or enjoy an evening with a small group of friends. Guests have raved about Penumbra, describing it as the "cutest, low-key, romantic restaurant" and praising its romantic atmosphere, making it an ideal choice for special occasions and intimate date nights.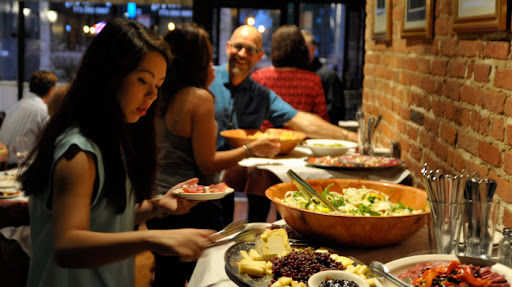 Buona Terra, an Italian ristorante nestled in the neighborhood, is dedicated to delivering the freshest culinary delights in a laid-back atmosphere. Since its establishment in 2002, Buona Terra has truly become the cherished "Neighborhood place." Here, you'll encounter a diverse mix of patrons, from families enjoying early meals with children to lively gatherings at the bar for drinks and merriment. Reviews consistently highlight the restaurant's "warm and inviting atmosphere," making it a top choice for both romantic date nights and special occasions.
Already Chose Your Favorite Romantic Restaurant?
As we cherish the moments that mark the milestones of our lives, having a go-to romantic restaurant for anniversaries becomes a cherished tradition. It's a place where memories are woven into the fabric of the cuisine, and where each visit is a celebration of love and togetherness. 
If you're in search of that perfect haven for your special anniversaries, look no further than Buona Terra. With its warm and inviting ambiance, delectable Italian fare, and a touch of magic in every dish, Buona Terra stands ready to be your cherished companion on your journey of love and celebration. Here's to many more years of shared anniversaries and unforgettable moments at Buona Terra.